3 Interesting Facts About Data Centers
When you search on your computer or smartphone, the information travels from your device to your local internet provider. After it is routed through a series of data centers, the answer returns from a local data center or a location thousands of miles away in another country. In a fraction of a second, your query travels through copper, fiber, satellite or other wireless connections. Frequently requested data, such as a Netflix movie, is stored in a local data center for fast access.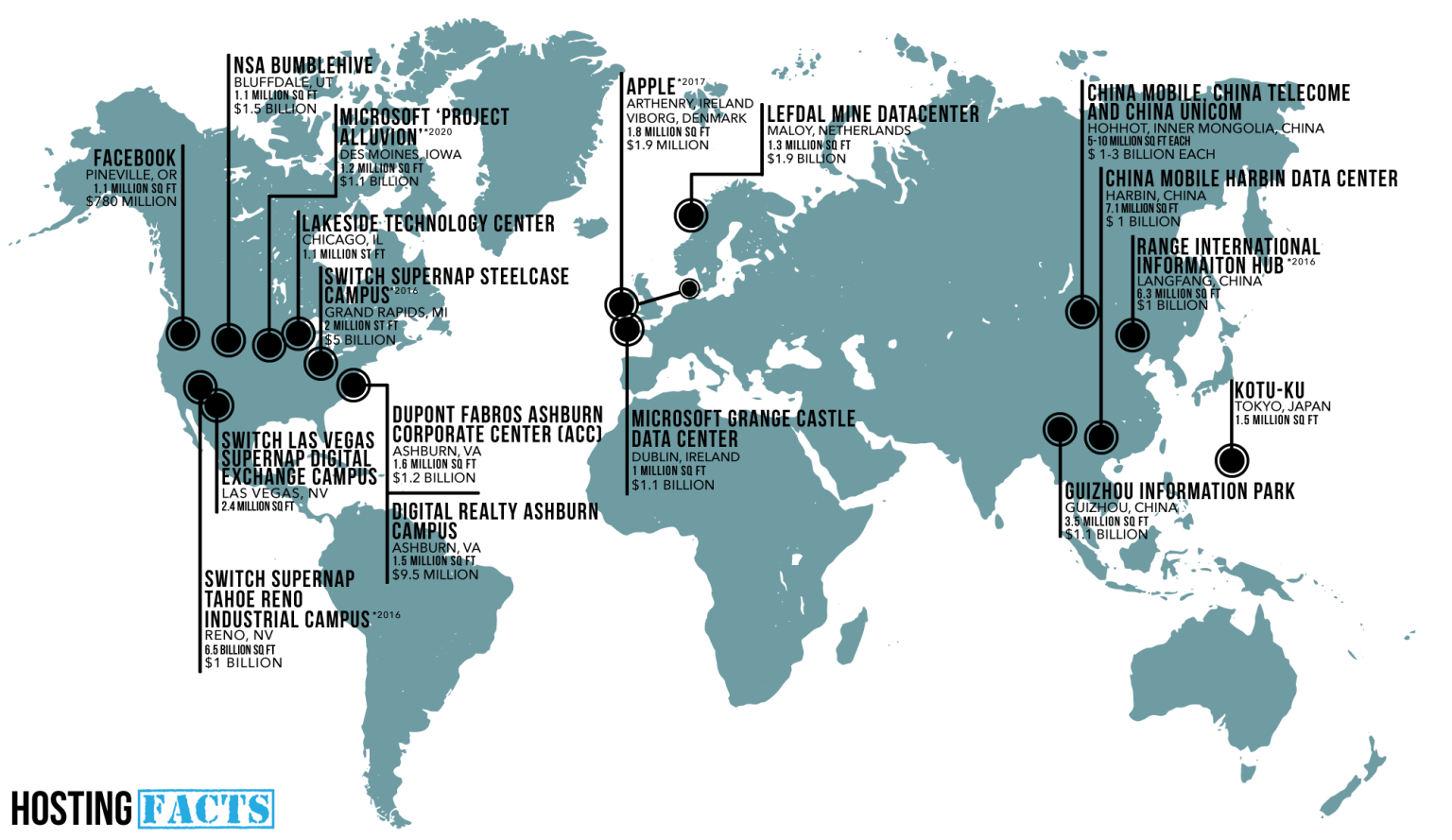 #1: About 3000 Worldwide Locations
View a list and map of worldwide data center locations on this website. It highlights about 3000 locations throughout the world. This interactive webpage offers these lookup features:
Geographic location by city or country
Provider list such as Amazon AWS
Map view list with a zoom feature
The geographic list highlights the detailed facility information and certifications. The provider list shows the location by company name such as Facebook. Switching to the map view allows you to click on individual locations so you can see data center companies such as Facebook in London or China Telecom in China.
#2: Over 100,000 Jobs in US Data Centers
Searching a job recruitment site for 'data center operations' reveals over 100,000 jobs in the United States. Trained data center managers, technicians, engineers and more are needed.
These jobs require training credentials from a data center training organization. International standards organizations such as the ANSI/TIA document the guidelines and principles needed for data center training and operations.
#3: Grouped into 4 Tiers of Data Center Ratings
Data center facilities are classified based on the availability of services (uptime) and the redundancy of power and data transmission paths. Tier 4, the highest level requires 99.995% uptime with 96 hours of power outage protection. It must have no more than 26.3 minutes of annual downtime and be designed with fully duplicated power and data paths to support 100% operation.